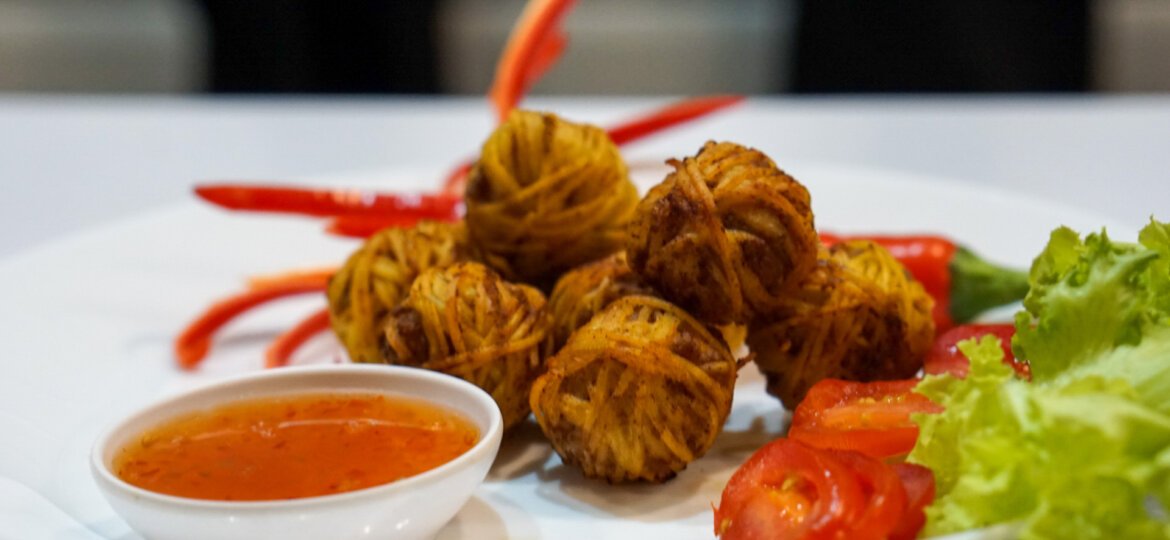 Bored of Thai Food? Fancy something else to eat?
With all the restrictions over the past 4 months due to the Covid-19 outbreak in Thailand the choice of food was not exactly what we were used to. With many restaurants shut, limited supplies in supermarkets as supply chains ran dry, for most of us it was a simply hard to get what you craved.
Surely when the restrictions dropped the takeaways from your favorite restaurants slowly started to gain momentum with as a result the city of Bangkok changing its color to Green, Orange and Purple from the Delivery Company guys speeding along footpaths and streets just to get your food delivered on time. But was it fresh?
'Go!' Thai Cooking School has now fully re-opened and apart from our daily standard menu's to choose from we also created something special for those that fancy doing something else. Something delicious and a change to your daily eating habits.
We have created 3 different courses from 3 different counties! All build from scratch! Made with fresh ingredients sourced locally and abroad.
ITALIAN:
Course Time 3 Hours.
Home Made Salad including the dressing. Absolutely stunning!
Home Made Mushroom Soup. Finger licking GOOD!
Home Made Fettucine Carbonara. WOW WOW!
MALAYSIAN:
Course Time 3 Hours.
Nasi Lamak. Absolutely STUNNING dish that requires 3 hours to prepare due to 4 main ingredients.
THAI SNACK:
Course Time 3 Hours.
Moo Sarong. Also called "Pork in Golden Threads"
La Tiang, ancient Thai snack. Omelet with Minced Shrimp.
Currently these courses are available, at a highly DISCOUNTED PRICE, on the following days:
ITALIAN: Monday-Thursday-Sunday
MALAYSIAN: Tuesday-Friday
THAI: Wednesday – Saturday
Prices start at Baht 790 Baht only. Valid from August through September 2020