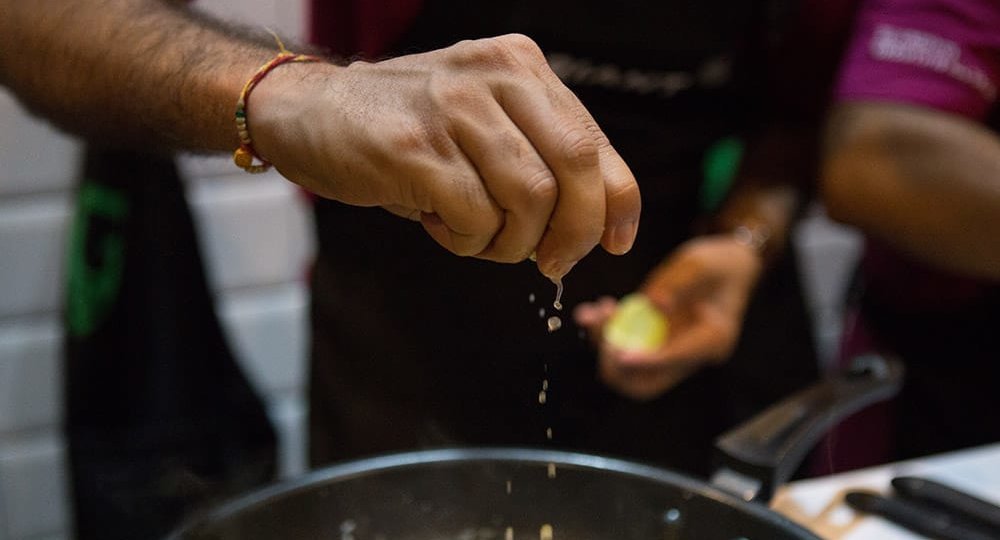 Most likely "the worst" Thai Cooking Class in Bangkok, if not, the world!
With well over 30+ Thai cooking classes to choose from in Bangkok most claim they are the best or probably the best. But why is it that they claim this?
The market research stretches far and beyond what consumers think is the best.
When we put our plan together we had a vision with a few objectives described below:
We want a school in the middle of a wet market that is authentic but also been there for decades so it's on the map with locals. But not overrun by foreigners so you do feel extra special
Show cleanliness despite the chaos all around in the market
2 stories. Ground Floor dining and team building/ bonding area. 1st floor a hyper modern and clean environment where people feel instantly at home. Even top chefs!
Adopting a different way of cooking by NOT cooking it all first and eating it afterwards as most are doing currently. As a picky eater ourselves we would not like to eat a Thai curry cold and abandoned for hours to be enjoyed cold at the end.
Build the dish from scratch. Each and every product including your paste and coconut milk.
NO mirrors to watch the teachers from a distance.
NO lists on the table with numbered ingredients to follow order of cooking with teachers shouting out "Ad #2 stir, ad #3 stir etc.
Hands on Fun Chefs/ Instructors to love cooking, enjoy eating but above all love to share their passion with others. Who wants to go back to the school bench when on holiday right?
We could go on and on but let's not spoil the rest. After all we want you to try "the worst" Thai cooking class in Bangkok and beyond.
Our objectives were met with a lot of questions and weird expressions from friends, family and staff saying that the Location we picked was the worst we could have come up with. The Idea of having an ultra-modern kitchen in the middle of a 100 year old local market would not been found as no tourist would dare entering the market on their own.
Team building/ bonding activities would never work because it's a waste of time trying to appeal to the upper end big corporations worldwide.
Cooking all the dishes at once and only to be consumed at the end of the class was the only way forward. Hey! All others are doing it and it works! Why would you change a proven success?
The objections kept on coming and where soon doomed from the start as "Being the worst Thai cooking class in the world not opened yet.
Now you know…. The worst Thai cooking class in Bangkok with 100+ of the words biggest corporations served in Team building events. Cooked with 100's of renowned Chefs from all over the world. Countless reviews on how unique our market concept is being located right in it as a FIRST for Bangkok. Hundreds of reviews all over the place with a 91% return rates of customers and friends through referrals alone!
Are you ready now to come and cook in Bangkok's worst cooking class?
So what's stopping you? We dare you!!!