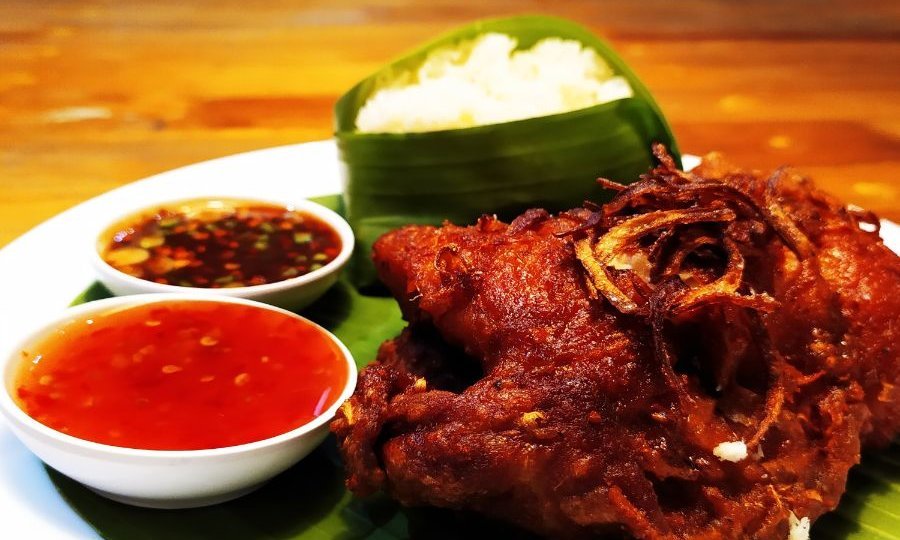 Thailand? Ah, the land of Sun, Sand and Sea with happy, friendly and smiling people all around. 69 million of them!
What makes them so happy you wonder? Well, once you have tasted their food you might understand the reason why you walked away smiling and happy after eaten the most delicious food you have ever had. It's just mouth watering yummy!
And the food…. It's everywhere!! And mostly on the streets. Eating is a social thing and so the neighbors come out from their homes to eat on the streets together. The other truth is that most flats don't allow cooking equipment such as gas. Also Asian food can be smelly when prepared. Going to Fry up a spicy brew full of chilies might not be appreciated by the neighbors. Also most houses that do have a kitchen will have 2 kitchens. Inside for normal western style food and an outdoor kitchen for the love of Thai spicy food.
In Bangkok the street food culture is on every corner on every street. However in the past this has caused problems for pedestrians as the street food just took over complete footpaths and pedestrians were forced to walk on the streets instead. This caused frictions and so the city hall decided to zone the vendors. And so the night markets started popping up everywhere.
Rot Fai Market, Srinakarin, Rot Fai Market, Ratchada or the Chang Chui Bangkok Plane Market are just a few of dozens spread around town.
Thai street food has also got its right share of media coverage worldwide from several food bloggers. To follow Mark Wiens is good thing if you love Thai Food. Would encourage you to make a book-mark of his website
https://migrationology.com/ or follow him on his YouTube channel https://www.youtube.com/channel/UCyEd6QBSgat5kkC6svyjudA
So what's your favorite Thai street food? We, at Go Thai Cooking School, have picked the 5 most talked about street food dishes and teach you how to make them yourselves.
 Pad Kra Pao (Minced Chicken Stir-Fry With Holy Basil)
 Gai Tod (Deep Fried Chicken/Sticky Rice)
 Khai Jiao (Thai-Style Omelet)
 Som Tam (Green Papaya Salad)
 Itim Khanom Pang (Thai Ice Cream sandwich)
Click HERE for further info on how to book.